Guide to Working at Accenture was originally published on uConnect External Content.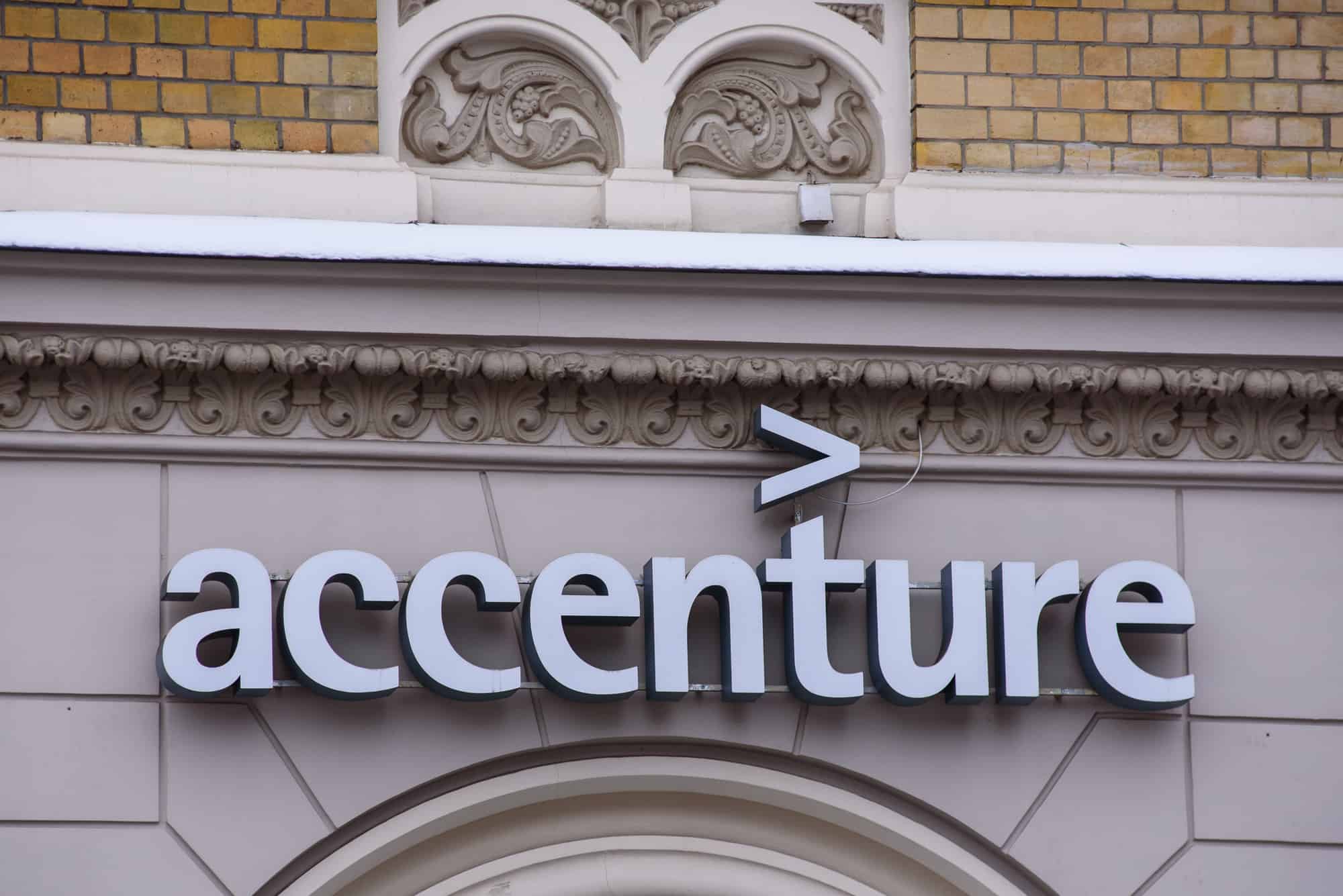 As one of the leading global professional services companies, Accenture works to solve complex problems for its clients. Although Accenture provides various services in many different industries, the company is one of the world's largest independent technology services providers. 
Considering working at Accenture? In this guide, we cover:
What Is Accenture?
Working across more than 40 industries, Accenture provides its clients with strategy and consulting, technology and operations, and interactive services. The company competes with other well-known global industry firms, including PwC, Deloitte, and SAP. 
Previously known as Andersen Consulting, the company changed its name to Accenture in 2001. Since then, Accenture has grown substantially and now has about 710,000 employees serving clients in 120 different countries. The company's global revenue for 2021 was just over $50 billion.
So, what does Accenture do? Accenture's purpose is "to deliver on the promise of technology and human ingenuity." Essentially, the company strives to help clients plan their futures and ensure business success for years to come.
Accenture Jobs and Salaries
Accenture offers a wide variety of potential career paths in information technology, engineering, business, consulting, and more. Of course, your trajectory and compensation at Accenture will vary depending on which department you work for. But, here's what you can expect in terms of pay for two of Accenture's most prominent teams. 
Accenture Technology Team
Accenture's technology team helps clients innovate their businesses through new tech like SRE, Agile, and AI. According to Glassdoor, these are the average salary estimates for positions within the team: 
Technology consultants average about $160,100 a year. 
Technology analysts average about $116,300 a year. 
Systems analysts average about $94,900 a year. 
IT consultants average about $130,700 a year. 
IT managers average about $190,500 a year. 
>>MORE: Explore data analysis with Accenture's Navigating Numbers Virtual Experience Program. 
Accenture Consulting Team 
Accenture's consulting team works hand in hand with over 75% of Fortune Global 500 companies, giving employees exposure to huge corporations. According to Glassdoor, salary estimates for positions in consulting at Accenture are: 
Consultants average about $129,300 a year.
Management consultants average about $186,000 a year.
Management consulting managers average about $193,700 a year. 
Consulting analysts average about $77,800 a year.
Senior consultants average about $140,900 a year. 
>>MORE: Learn about consulting methodology with Accenture's What's Next Virtual Experience. 
Accenture Internship Opportunities  
Finishing up school and wondering if a career with Accenture is in your future? Accenture offers new graduates the opportunity to jumpstart their careers with internship experiences. 
All interns have access to exciting opportunities, such as mentorships, days of service, leadership conferences, learning series calls, and more. Examples of specific internship options include:
Consulting Development Program: If you have general knowledge of consulting and want to build on your skills, this is the program for you. You'll work on projects across multiple industries and learn how to use new technologies. 
Corporate Functions: If you're interested in working in corporate finance, HR, or legal, this program can help you learn the ropes. Depending on which specialization you're interested in, you'll learn marketable skills and kickstart your career.  
Technology Development Program: All you need to apply to this program is an undergraduate degree in any discipline. You'll learn technical skills and learn about business models to help propel you into your future career. 
Find your career fit
Discover if this is the right career path for you with a free virtual work experience.
Accenture Benefits 
A career with Accenture comes with various perks and benefits. On Glassdoor, Accenture employees rated their benefits 4.1 out of 5 stars, on average. Depending on your team, position, and amount of time working at the company, your benefit package may vary. However, these are some of the major benefits your can expect from Accenture as a full-time employee:
Parental leave: Accenture offers paid time off, including 16 weeks of paid maternity leave, eight weeks of paid time off for primary caregivers, and two weeks for secondary caregivers. 
Health programs: On top of medical, dental, and vision coverage, Accenture offers fitness tracking programs, digital weight loss programs, and access to telemedicine.   
Financial security: Accenture will match you dollar for dollar for the first 6% of contributions to your 401(k). Also, the company offers employees basic life insurance, an employee share purchase plan, and spending accounts.
Other benefits: Outside of the main benefits, Accenture offers flexible work arrangements, pet insurance, gym membership discounts, and life insurance. 
Accenture Culture
Before accepting a job, it's important to ensure you'll be a good fit with the company culture and work environment. On Comparably, Accenture employees rate the company culture 4.1 out of 5 stars, a B rating. However, in 2022, Accenture was certified as a Great Place to Work and ranked number six on Fortune's list of the 100 Best Places to Work.
Examining Accenture's culture closer, MIT's Culture 500 gathered employee reviews to investigate employees' perceptions of the company's values. Here's what they found: 
The most commonly positively discussed value was innovation, which reflects how the company pioneers novel technologies, products, and services.
The most frequently reported negatively discussed quality was agility, which reflects how quickly Accenture employees can respond to market changes.
Accenture Initiatives 
The investments companies make into different initiatives and how they allocate their time and resources reveal a lot about their values and culture. Here are a few of Accenture's significant initiatives: 
Accenture vs. Deloitte 
Although Accenture is not one of the "Big 4" accounting firms, the company does operate in the same space and is highly competitive with them, particularly Deloitte. According to Indeed, here's how the two firms compare:  
Accenture's overall company rating is 4 out of 5 stars, compared to Deloitte's 3.9 out of 5 stars. 
Accenture and Deloitte are tied in job security and advancement.
Accenture has better ratings in work-life balance.
Deloitte has better ratings in management. 
Sixty-three percent of employees believe they are fairly compensated at Deloitte, compared to 77% of employees at Accenture. 
>>MORE: Guide to Working at Deloitte
How Does the Accenture Interview Process Work?
Landing a position at a professional services company like Accenture is no easy feat. So, if you're hoping to go through the application process and begin your career there, here's what you need to know.
According to Glassdoor, 41% of Accenture applicants submitted applications online, 27% were recruited through college campuses, and 12% were from employee referrals. Only 4% of applicants applied in person. 
As for their experiences with interviews at Accenture, 70% of interviewees noted a positive experience, and 14% said they had a negative interviewing experience. The average difficulty rating for interviews was 2.8 out of 5 stars (on a scale of 1 to 5, easiest to hardest). 
Takeaways 
Accenture is a professional services firm and is the largest independent technology services provider.
Potential career paths at Accenture include business, consulting, technology, engineering, and more. 
According to Accenture employees, innovation is the most frequently positively discussed value, while agility is the most commonly negatively discussed attribute.
41% of Accenture interviewees submitted online applications, and 27% of interviewees came from campus recruiting. 
Ready to explore what it's like to work at other well-known professional services companies? Check out Forage's company guides.
Image credit: gints.ivuskans / Depositphotos.com
The post Guide to Working at Accenture appeared first on Forage.