What's the ideal internship for your star sign? was originally published on Symba.
When it's time to transition from education to real-world applications of your training, there are many paths to take. It can be difficult to determine which internship format is right for you. If your identity is partially informed by the zodiac (it's ok, mine is too), then scope these interpretations of what type of internship program each astrological sign would thrive in. Check your sun, moon, and rising!
*All internships listed are paid.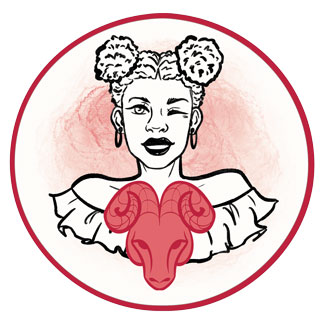 Aries (March 21 – April 19)
This competitive fire sign is famous for their ambition. Our Aries friends love a challenge and coming out on top. That's why interning at a startup is their ideal launchpad. From Seed round to Series D, the startup workplace can vary dramatically, but startups generally have a work environment where interns can truly have a say in impacting the company. Interning with a startup (like ours, Symba!) can satisfy the Aries desire for quick action, bold ideas, and opportunities to take initiative.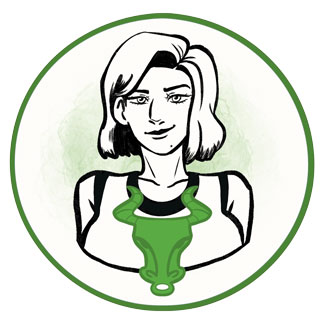 Taurus (April 20 – May 20)
To a Taurus, luxury, beauty, and comforts are important. The first of the earth signs values the lush life. And for that reason, an internship with a multitude of benefits is their cup of tea. A Taurus might find a program like Intuit's provides a setting that primes creativity and productivity. Intuit offers a 10-12 week internship (or a 4+ month co-op experience to meet university requirements) that offers perks like relocation benefits, 8 hours paid time for volunteering, skills/function-based training, an Intern & Co-Op Summit, and access to senior leaders, of which 30% or more are women. And the benefits don't stop! Intuit interns also have access to a state-of-the-art campus & facilities, an on-site gym and recreation spaces, free snacks, paid holidays, and Employee Resource Groups (Next Generation, LatinX, Pride, Mosaic African Ancestry Network, Tech Women @ Intuit, and more). Sounds like a Taurus dream!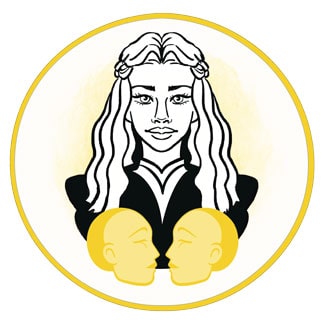 Gemini (May 21 – June 20)
Spontaneous, clever, and sometimes bouncing off the walls…Geminis are driven by an insatiable curiosity. For the playful twin sign that wants to do it all, the high school and university internships at Garmin International could play in your favor. ​​Most internships at Garmin are offered at the company headquarters in the Greater Kansas City area, but there are locations available in other parts of the US and internationally. Interns meet in-person for a full-time summer (or part-time year-round) program and engage with a multitude of hands-on projects with their team. A Gemini's cerebral disposition might lend itself to a multidimensional program like Garmin's – where interns can spend their morning writing code, load it to their watch, and go for a run to test the feature they created. Or, test boating and aviation technology at the lake or aircraft hangar.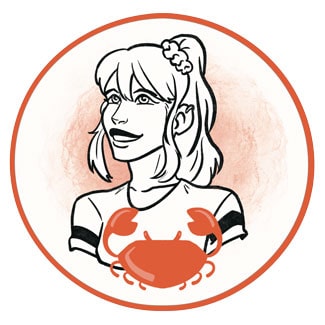 Cancer (June 21 – July 22)
Like the crab that dances its way between sand and sea, Cancers have the ability to explore both material and emotional realms. Highly intuitive water signs, Cancers protect their soft center with a shell of armor. It takes patience to build their trust. Cancers would benefit from an internship like Workiva's, where over 60% of interns stay part-time during the school year. Internships are hosted in Denver, Scottsdale, and Ames, and are ​​conveniently located near universities so you are able to work during the school year or summer break. Wokiva's program allows Cancers the flexible hours they desire, but also the support and long-term projects they need to really become a part of the team.
Leo (July 23 – August 22)
The passionate fire sign Leo is loyal and infamously dramatic. Leos need a stage – and that's why a program like Synchrony's is their ideal debut to the workforce. Even their program description uses the word "dare," fitting for the Leo personality. Synchrony offers 10-12 week internships with 10 different tracks. Leos will love that all Synchrony interns get to take the spotlight and pitch their summer hackathon and personal project to the CEO. The company also supports every intern by providing a 1-on-1 advisor to support their growth, health and wellness coaches, and fully-funded housing (with fellow interns) or a weekly allowance for your own accommodations. The strong sense of community and opportunities for leadership at an internship like this would prime a Leo to soar.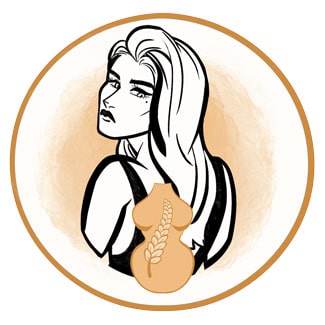 Virgo (August 23 – September 22)
Virgos understand that through diligent and consistent practice, they will climb. This earth sign is a perfectionist with a big, determined heart. A well-organized, structured program would do Virgos well, possibly one of the in-person programs offered at Microsoft. They offer internships in all job families and solution areas, open to students undergoing their Bachelor's, Master's, MBA, and/or PhD programs. Microsoft offers intern benefits like competitive pay, relocation benefits, and other perks. Thoughtful Virgos might get excited that this internship is designed not only for you to do great work with the opportunity to learn and grow, but to experience Microsoft's culture full of diverse community connection, executive engagement, and memorable events.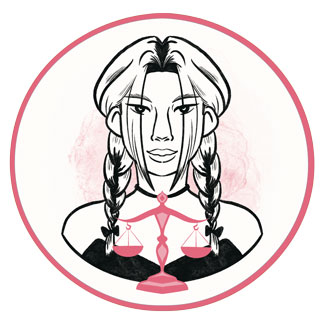 Libra (September 23 – October 22)
Libra, the air sign symbolic of equilibrium, often struggles with wandering interests. Our Libra friends could value a rotational internship for the opportunity to gain exposure to multiple perspectives, and contribute their ability to bring systems into balance. Walters Gardens, North America's leading wholesale grower of perennial plants, offers a 13-week rotational program that might pair well with Libra's energy. The rotations include Greenhouse and Field Operations, Tissue Culture Lab, Virus Lab, and Trials Department. Libras adore art and beauty. While agriculture might not bide with Libra's appreciation for comforts, most would still hold a special appreciation for working with nature.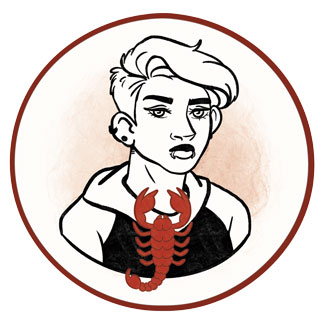 Scorpio (October 23 – November 21)
Scorpios are profound thinkers that use their emotional energy as fuel. They can generate quite a lot of power and are there to dig deep and offer intuitive forethought. This water sign, like the ocean, can be wildly dynamic; and therefore requires flexible and fulfilling projects to best harness their passion and keep their dedication. A fully remote program like Robinhood's might be great for a Scorpio. Robinhood offers 12-week internships and 16-week co-ops, onboarding in 3 cycles a year. The application process is laid out in 5 clear steps, which is ultra reassuring for sensitive Scorpios. In addition, Robinhood's internships are well organized on Symba's platform, so our Scorpio friends would benefit from the stability of this structured training experience.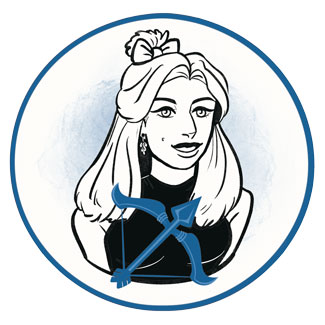 Sagittarius (November 22 – December 21)
Sagittarius, the last fire sign of the zodiac, fearlessly blazes trails. This sign is all for launching into new pursuits, thirsty for knowledge. For the extroverted optimist that is you, Sagittarius, the social media legends at Twitter may be your best mentors. Twitter's 12-week, fully virtual internship program is available in many parts of the world including San Francisco, Boston, New York, Boulder, Seattle, Washington DC, London, Dublin, Japan, Singapore, and India. They call their talent Terns (for the seabird). We know you can be sarcastic, so if the bird puns don't excite you, you'll appreciate that they also mail snacks and other office decors to their Terns. And for our knowledge-thirsty Sags looking for a career transition, Twitter also hosts apprenticeships for people changing careers, coming out of coding boot camps, or just beginning to explore the world of tech.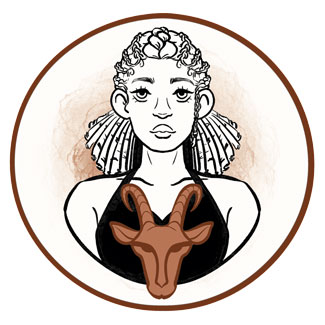 Capricorn (December 22 – January 19)
Capricorn is symbolized by the horned goat. This earth sign knows patience, perseverance, and dedication are the only way to scale a mountain. Because of Capricorn's value for time, they might do well in internships that are a ladder to full-time employment. Zendesk offers university student internship programs, and openly states that converting interns to full-time employees is a goal of their program. That's great news for Capricorn students that benefit from some structure and clear expectations.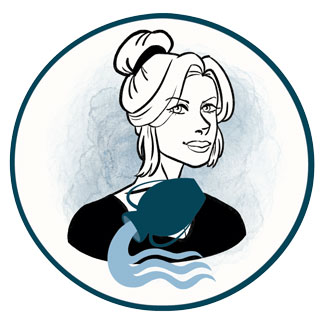 Aquarius (January 20 – February 18)
Although the name sounds fluid, Aquarius is actually the final air sign. Our Aquarius friends are known to be innovative, progressive, and shamelessly revolutionary, and below the funky-cool surface, deeply sensitive. Aquarius is symbolic of the mystical healer who bestows water, or life, upon the land. As a catalyst for life, Aquarius is the most humanitarian astrological sign. For that reason, an Aquarius might love the internship benefits at General Dynamics Corporation. General Dynamics interns get to participate in enterprise-wide activities like trivia and virtual escape rooms, with a chance for interns to donate to a nonprofit of their choice on behalf of the company. Their outstanding event programming is only exceeded by their commitment to inclusivity and community building, principles an Aquarian would love to contribute towards.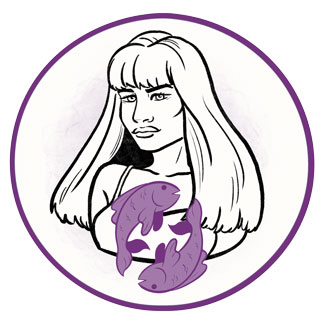 Pisces (February 19 – March 20)
For the most intuitive, sensitive, and empathetic sign of the entire zodiac, Pisces, a workplace that is truly dedicated to inclusivity is paramount. Their wisdom and creative energy would be appreciated at an internship like Lumen's 10-week summer program, offered in-person and virtually, with offices all over the globe. WayUp's 2021 #1 internship winner, Lumen is special for the Lumen Stars recognition platform. Interns have the chance to be acknowledged by managers, mentors, and peers, earning badges that reflect Lumen's unifying principles and values. A Pisces would benefit from the other tangible support Lumen offers, including a housing stipend, round-trip travel reimbursement for interns who meet the stipend eligibility requirements, and potential sponsorship for international students.
If you are looking for a paid remote internship, sign up for free to join Symba's community of internship seekers and search for opportunities on the Symba Slate.
The post What's the ideal internship for your star sign? appeared first on Symba.